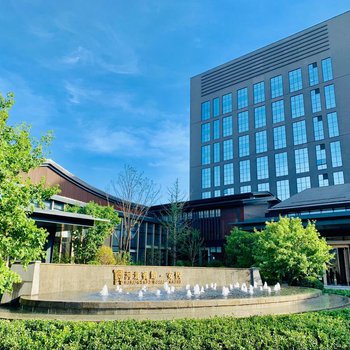 The Hebei Grand Hotel · Anyue is a great choice for guests looking for accommodation in Zhengding, having been recently opened in 2019.
Traveling to the hotel is easy with Zhengding Railway Station located approximately 8km away and Shijiazhuang Zhengding International Airport roughly 24km away. In addition, Huizhanzhongxin Metro Station is just a short walk away. With multiple attractions nearby including Golden Beach, Shijiazhuang Project Museum and Shijiazhuang Guoji Huizhan Center, guests will find plenty to keep themselves occupied.
This hotel makes a great place to kick back and relax after a long day of sightseeing. For guests' convenience, airport pickup can be arranged. This Zhengding hotel offers parking on site.
There's never a dull moment at this hotel, our guests indicate that the facilities are excellent. This hotel is a popular accommodation for guests traveling with families.